It's been a minute since our last post.
We landed back in Southern California just over 4 weeks ago. We stayed with family for the 1st 3 weeks while we found a nice house up here in the San Bernardino mountains in the national forest.
It's amazingly beautiful… We're at over 7K feet and near snowboarding and skiing havens, so we're definitely going to get some snow this winter.
The summer here is absolutely perfect… It's been in the mid 80s and it's very low humidity around 20-25%.
We have a nice house nestled back on a quiet street not too far off from the main drag.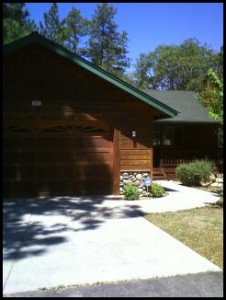 We have no neighbors to 3 sides of us, we're the last house on our side of the street with only one house on the other side of the street. Here are a couple of pictures of our new back yard.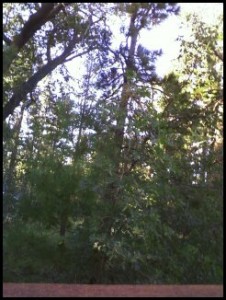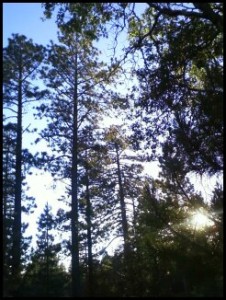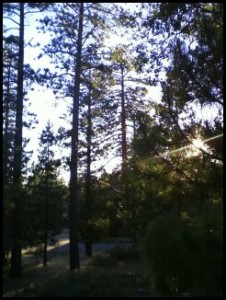 The girls are loving our new home. Zoë is getting bigger by the day and Kaylee is already sitting up on her own… She'll be mobile in the next week or so via scooting on the floor.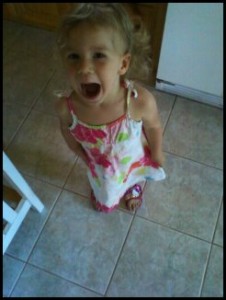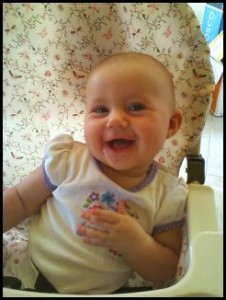 There are a lot of squirrels, chipmunks and a wide variety of birds that Zoë loves to watch.
Kaylee loves playing with her big sister.
The stars are amazing. Zoë really loves looking at the stars too.
We're loving our new home. If we continue to love our new home through our 1st mountain winter, we may stay here a while.
So what's happening to Exploring Uruguay?
We've enjoyed creating this website and blog over the past year. We've met a ton of people and made a few good friends.
We're going to archive our blog for people to read and learn from our experiences and keep the information on our site up to date.
If you still want to follow us and what we're doing, you can follow us on Chrystal's Happy Mothering blog.
If you follow Chrystal's Happy Mothering blog, you know it hasn't been updated since before we left Uruguay. It's getting a face-lift and we'll be posting on it regularly within the next couple of weeks.
Thank you for following us and best of luck to you.
Brian, Chrystal, Zoë and Kaylee