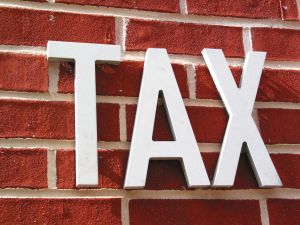 Okay, the title may be a little dramatic… But, it could be the truth.
I just read an article in MercoPress about the proposed changes to the tax laws in Uruguay… This article completely blew me away.
Uruguay's Economy Minister Fernando Lorenzo announced that a new bill has been drafted and is being sent for legislative consideration to tax overseas income and deposits.
"This means that once the bill is approved residents in Uruguay will have to pay income and wealth taxes on overseas income and from their share of assets in financial or other investments overseas" – Lorenzo
There is opposition to this, but there is good reason to do it.
The article goes on to state that an estimated U$S 8.18 billion is deposited outside of Uruguay from residents of Uruguay.
I don't know what rate they are planning on taxing it at, but even if it was only at 10%… that would be an additional U$S 820 million a year injected into the country. That's a LOT of money down here.
The article also goes on to state that the banking secrecy would also be loosened up to accommodate the tax office.
A formal request from a judge can open all banking records.
"The tax revenue office working with reasonably founded information or claims can have access to the taxpayers' accounts once a Judge decides affirmatively to such a request."
Pedro Bordaberry (who ran for President in the last election) and former Deputy Cabinet Chief Leonardo Costa are both strongly opposed to the legislation.
"Furthermore Uruguay lacks specific courts for tax issues and will be at the mercy of the officials from the Revenue Office and their interpretation of regulations, putting an unbearable pressure on the magistrates who don't have the necessary technical support." – Costa
"According to the draft I have read tax payers are left quite exposed and with limited rights. This is a very delicate terrain, since the country has a long tradition of protecting people's rights (human, civil, fiscal) and the only purpose should not be to have us out of the OECD grey list." – Costa
This could play out to be very interesting if the legislation is passed.
I have a lot of questions… a few off of the top of my head are:
Would this include taxing SSI or a pension from the U.S. for retirees who live in Uruguay?
Would we be "double taxed?"
If it passes, when would it go into effect and for what tax period?
How many people would leave Uruguay because of this?
Coupled with the dollar and euro losing value and inflation… I think the passing of this legislation could cause an expat exodus…
What's your opinion?