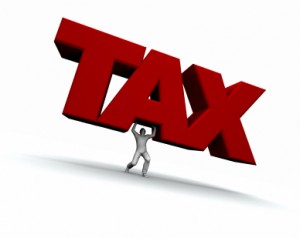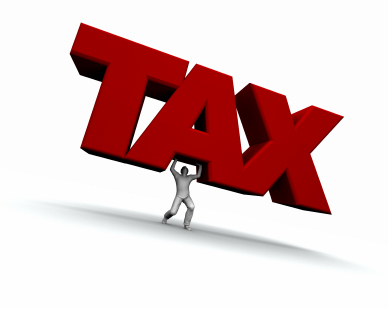 There has been a LOT of talk in Uruguay's Expat Community about the new proposed income tax law in Uruguay.
I wrote a blog post when it was 1st announced last Wednesday, you can read the article here.
The Uruguay message boards and Uruguay forums have been buzzing with speculations of what is or isn't and may or may not be happening.
There are people on both sides of the fence and everywhere in between, from supporting the measure to being strongly opposed.
There are a few well thought out speculations I've read and a few speculations which have obviously been charged with emotion.
Here are a couple of things that have been said and my opinions on them.
"Expat opinions don't matter in Uruguay"
I would like to think this statement isn't true… But it is.
I can't speak for the rest of the world, but I think it's a trend for people from the U.S. to feel a sense of entitlement to have a say in politics where they are living. It's not a bad thing, it's not a good thing… It is what it is.
Not having a voice in a decision that could potentially affect taxes is a very sensitive subject for people from the U.S. We have been brought up knowing our nation was founded because of unjust taxes being levied upon the people.
"Taxation without representation."
The reality is, as an expat we have no representation in the U.S. Congress or U.S. Senate. We certainly don't have any representation here in Uruguay or any other country.
As an expat who is not a citizen of Uruguay, regardless of what I bring to or contribute to the country, I shouldn't have a say… Although I may not like or agree with decisions the country makes, it's not my country.
"Expats infuse Uruguay with money it wouldn't have otherwise. Imposing this tax will cause expats and foreign companies to leave Uruguay along with all of their money."
I couldn't agree with this statement more.
One really cool thing for us about Uruguay was the tax laws coupled with banking secrecy.
A big change (other than taxing) this potential law will bring is information sharing. Some people see no problem with governments sharing information with each other about their citizens, how much money they make and everything else under the sun. But that's not cool in my book.
"The majority of expats who come to Uruguay are retirees."
That may have been true… But with the age of the Internet and telecommuting, there is a trend of people leaving the U.S. and living abroad simply because we can.
Over the next several decades, I think it will be the norm for people to live wherever they want in the world… That is if the world doesn't end in 2012, the NWO doesn't exterminate 80% of the population or the aliens don't take us to the mother ship.
We have the flexibility to live wherever we want as long as we have access to high-speed Internet. We know of several families here in Uruguay who are location independent too.
Because of inflation and the devaluation of the dollar, there are several families who have already left Uruguay. I believe imposing an income tax, upon overseas income, changing the banking secrecy laws and sharing information just may be the final straw to send a lot more people out of Uruguay and deter people from moving here.
At this point in time, with the information I've seen, I think the new Uruguayan income tax law will pass.
What are your thoughts?