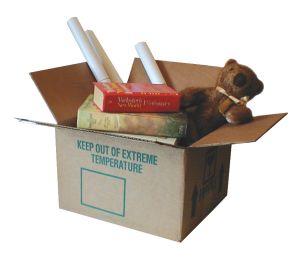 Hey everyone…. We are moving back to the U.S. on June 18th.
It's not because of the proposed tax (although that could prevent us from moving back in the future).
Uruguay has been a great country to live in for the past year. We've met some great people from Uruguay and some wonderful friends from around the world.
We didn't plan on having our 2nd daughter Kaylee when we arrived here… but we were blessed with her and we couldn't be happier.
One thing about being abroad with young children is lack of family they get to be around. With us being down here, it's impossible for some of our family to make it down here to see us and our girls.
The family who could come down and see us, would only be able to stay for a short period of time.
On the other hand, doing a short trip back to the U.S. is what it is, a trip…
With trips back and forth, our girls won't get to really "know" our family, which we feel is important to us.
We plan to stay in the Southern California area for the next couple of years, then explore the idea of taking an extended cruise around the world. It's tentative… but it sounds like it would be exciting.
We were talking about moving back to the U.S. in September, but as a buddy of mine pointed out… that's 2 winters in a row… We did that when we arrived, so moving back at the beginning of summer in Southern California sounds like the way to go… And we found a great last minute deal.
Regardless… We're glad we've called Uruguay our home for the past year… We've learned a lot from our experiences.
We have a few things we are going to be selling… Keep an eye on the blog here and our forum in the classifieds section as I'll be putting up pictures and detailed descriptions. A few things off of the top of my head.
Coronado acoustic guitar, hard case, strap, 2 mic stands, mic cords, mics, guitar tuner
Panasonic Universal DVD Player… It upscales to 1080, has HDMI hookups and so on
Baby Jogger City Mini Stroller with all of the gadgets, attachments and carrying bag
Britax Boulevard Car Seat
BABYBJÖRN Travel Light Crib
Folding bassinet with mosquito netting
Baby Bouncy Seat – Pink of course
Baby Bumbo Seat – light blue
Cutco Knife Set
Queen sized comforter: brown, tan, white and green
Twin sheets with pink and purple hearts and pink comforter
Sofa Cama (sofa bed)
There's more than that, but you get the picture. If there's something in particular you're looking for, we just might be willing to part with it.
Also, our 2 bedroom, 2 bathroom apartment with parking and a part-time porter located here on 21 de setiembre will be going up for rent when we leave.